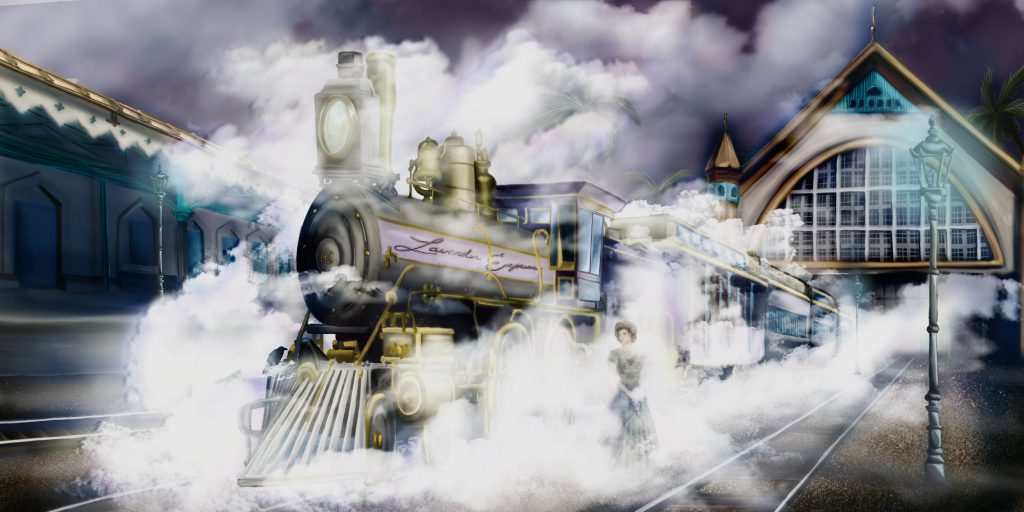 Visit this project's website
Beyond the Veil Experience
Performance Schedule
Explore this content on the artist's site, and join us via Zoom for a conversation with the artists.
Available on-demand for the duration of the Festival.
May 7, 2021 5:30 pm PDT | Conversation with the Artists
Run time: 30 minutes
Beyond the Veil is the conceptual design of an Impossible Project in which you are invited on board the "inaugural run" of the Lavender Empress for a two night, two-and-a-half-day train trip. Guests are transported to the 1890s, where you will be invited to take part in a séance that reveals the train is haunted by the spirit of Ada Post. Uncover the circumstances behind her death by discovering clues hidden in escape-room style puzzles. Will you expose the dark secrets hiding among the cars of The Lavender Empress, or will Ada be trapped aboard forever?